EMBC 2014 – Project on video surveillence of epilepsy patients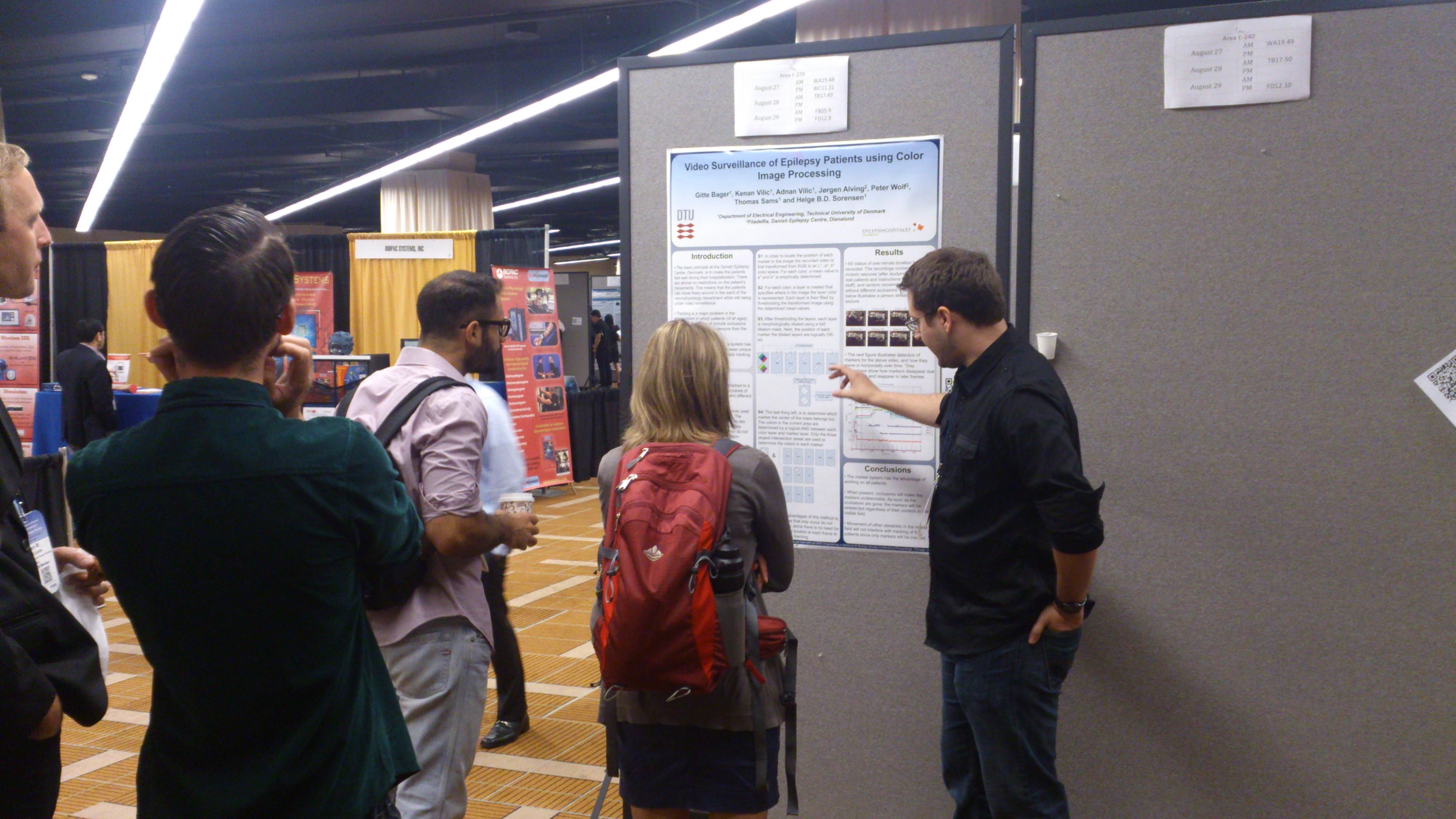 This year I participated in the annual conference of the IEEE Engineering in Medicine and Biology Society (EMBC 2014) with a poster presentation of a project that I am very fond of even though my contribution to it was small.
I was hoping to present two papers, but my most recent research couldn't be published in time because of pending approvals on related to publishing patient information.
All credits for the presented article and poster should go to Gitte Bager and Kenan Vilic for their fantastic work. They have developed a video surveillance system that allows individual video tracking of color markers attached to clothes or limbs of the target. Since markers are tracked individually, occlusion does not pose a problem unless one is interested in a specific limb.
As I also discussed with some of the conference participants, the great advantage of this system is also that it is so unobtrusive that it can be used in other settings such as monitoring sleep walking patients in the hallways.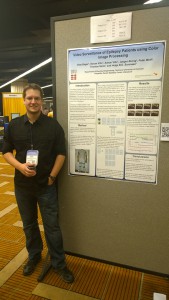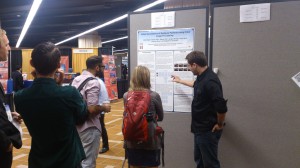 Download
Video Surveillance of Epilepsy Patients using Color Image Processing