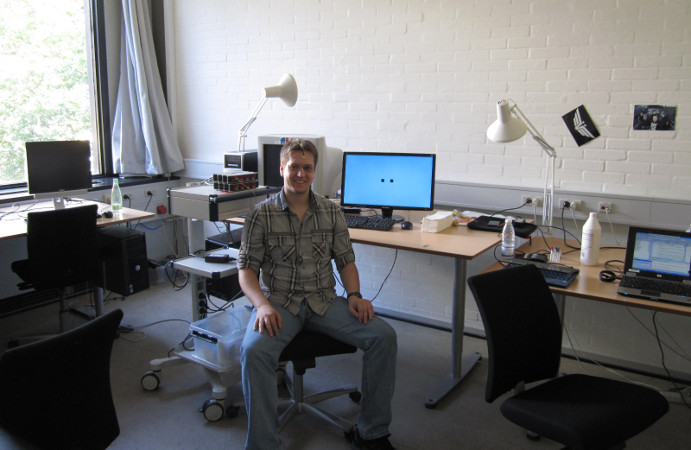 Working with Brain-Computer interfaces (BCI) can be challenging and fun – especially when we make something that works. But are regular consumers ready for using already developed systems, or do we need to do more research?
This summer I received funding from my university to investigate the field further – to see on a national scale whether institutions and patients would be interested in using a stable BCI system. Together with a colleague, I travelled around the nation and presented a BCI that I had previously developed, and listened to their thoughts and feedback.
To my great surprise, there was way more interest in the technology than we had anticipated, and we were even contacted by a patient who successfully tested and liked the system.
The BCI we presented was a spelling system primarily targeted for handicapped and paralyzed patients. We expected that the target group would be rather small and that even they would be hesitant because of other more well known technologies, such as voice recognition and gaze-detection using webcams. The institutions already had these devices, but they still saw very clear advantages of BCI, because unlike webcams, the person wouldn't need to sit still and there was no calibration involved.
The overall conclusion is that, as long as one can deliver a stable system that is neither too expensive nor invasive, there is definitely interest! There was not a single place where they weren't interested in a collaboration. Wouhuu! 🙂